This guide will walk you through how to replace your safety key magnetic switch for the NoblePro Elite E8 series treadmills. This might be necessary if the treadmill does not detect the safety key when place correctly in position.
What will I need?
Philips (star) screwdriver
Replacement safety key cables harness
Gaining access
Step 1: Remove the 5 x screws from the underside panel (circled in red)
Step 2: Remove 4 x screws from the heart pulse grips (red arrows)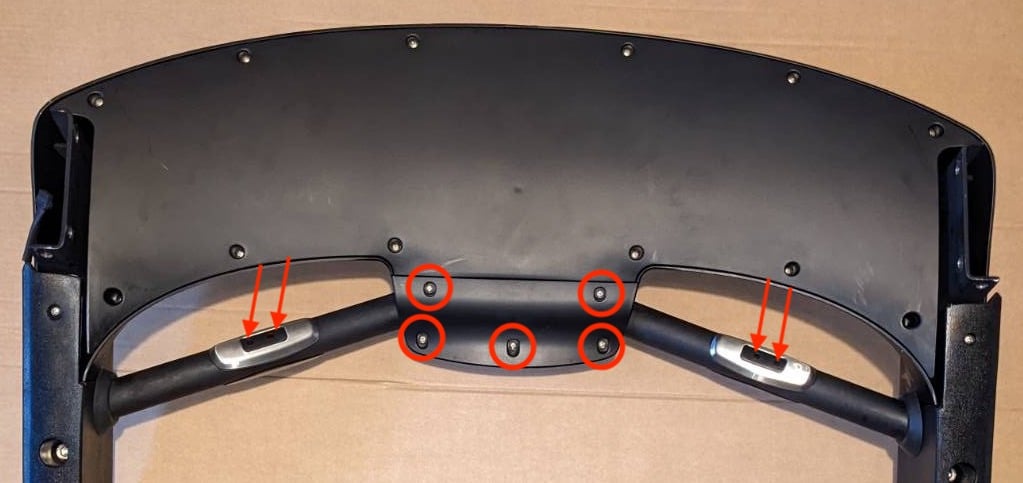 Removing the old
Step 3: Disconnect the heart rate pulse plate connectors. Is one connector per plate. There are no connector orientation considerations.
Step 4: Remove the safety key magnetic switch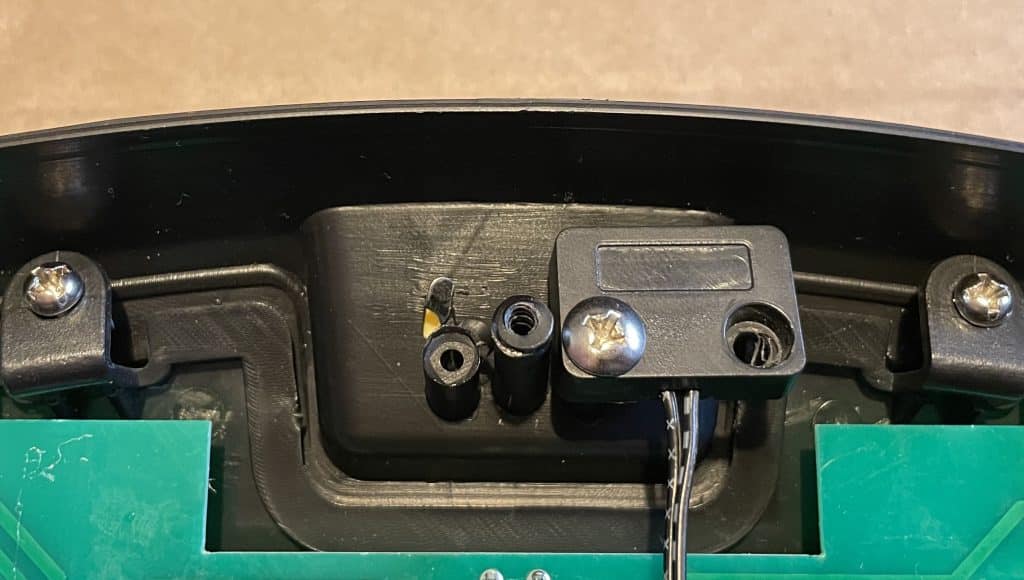 Step 5: Remove the heart rate pulse cables. You can pull the hand grips back to gain better access.
Step 6: Remove the safety key cables harness from the console
Installing the new
Step 7: Install the new safety key cables harness by following the removal steps 1 to 6 in reverse order.