This article will guide you to changing power inlet fuse as well as the plug fuse. Before following this guide it is a good idea to find the cause of the blown fuse and we suggest reading the circuit overload article.
What will I need?
To undertake the replacement you will need:
T10AL240V (glass) fuse for the power inlet
Warning
This repair does involve mains voltage so follow the instructions carefully.
How to change the fuse
Step 1:  Turn off the treadmill by the wall and unplug the power cable from the treadmill power socket and wait 20 mins for the capacitors to discharge.
Step 2: Open the fuse tray.
Step 3: Replace the fuse with a T10AL240V fuse.
Step 4: Reinstall the fuse tray.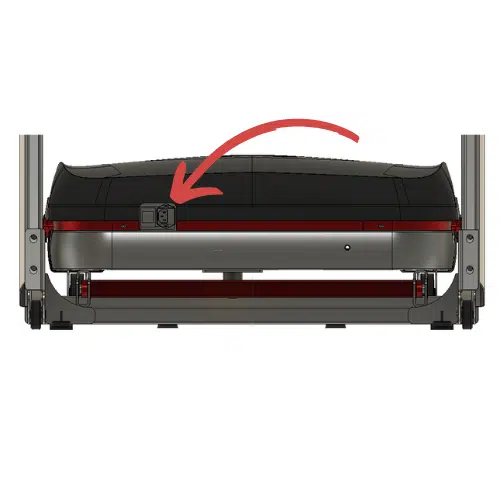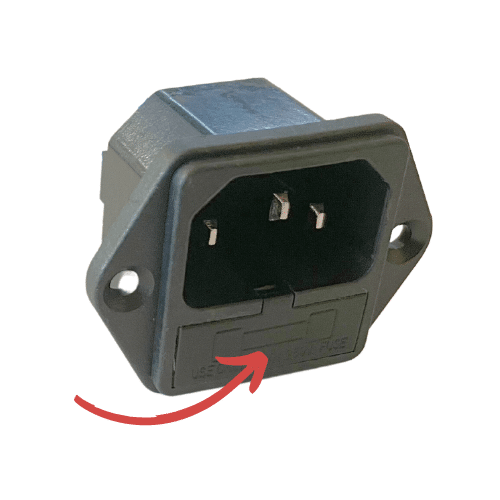 Power cord fuse
The power cord used has a standard UK plug and the fuse is very easy to change. The fuse required for the power cord is a 13A fuse (this is different to the power inlet fuse).
We have provided a handy video here.