Wondering whether your stride length and running/walking style determines whether a treadmill will work for you? Here we have provided an insight on whether you need to be consider treadmill board length when looking at the most suitable treadmill for you and your running stride. 
Firstly…
It can be very important to consider the treadmill dimensions relating to your stride length, as it can directly impact the comfort of your walking/running. You certainly don't want to compromise your safety by worrying about standing on the edges, front or misplacing your feet off the back when you are running fast! 
| Workout Type | Recommended Treadmill Length | Recommended Treadmill Width |
| --- | --- | --- |
| Walking | 115-130cm | 45-52cm |
| Running/jogging | 140-152cm | 50-55cm |
| Faster running/sprints | 140-152cm | 50-55cm |
Walking 
When you walk, your natural stride is much shorter than when running, meaning a shorter treadmill surface would be suitable. 
Jogging/Running 
As previously mentioned, your stride is slightly longer if running compared to walking. A slightly longer length would allow a more comfortable ride especially for faster paces, longer strides (and longer legs!).
Faster running/sprints
It can be hard to determine the size of a treadmill running surface in relation to an individual's sprints/faster running. However, a long running surface is still advisable but a length of 140-152cm is more than sufficient for most.
As fast running/sprints speeds are hugely variable between individuals, it is difficult to determine a specific length.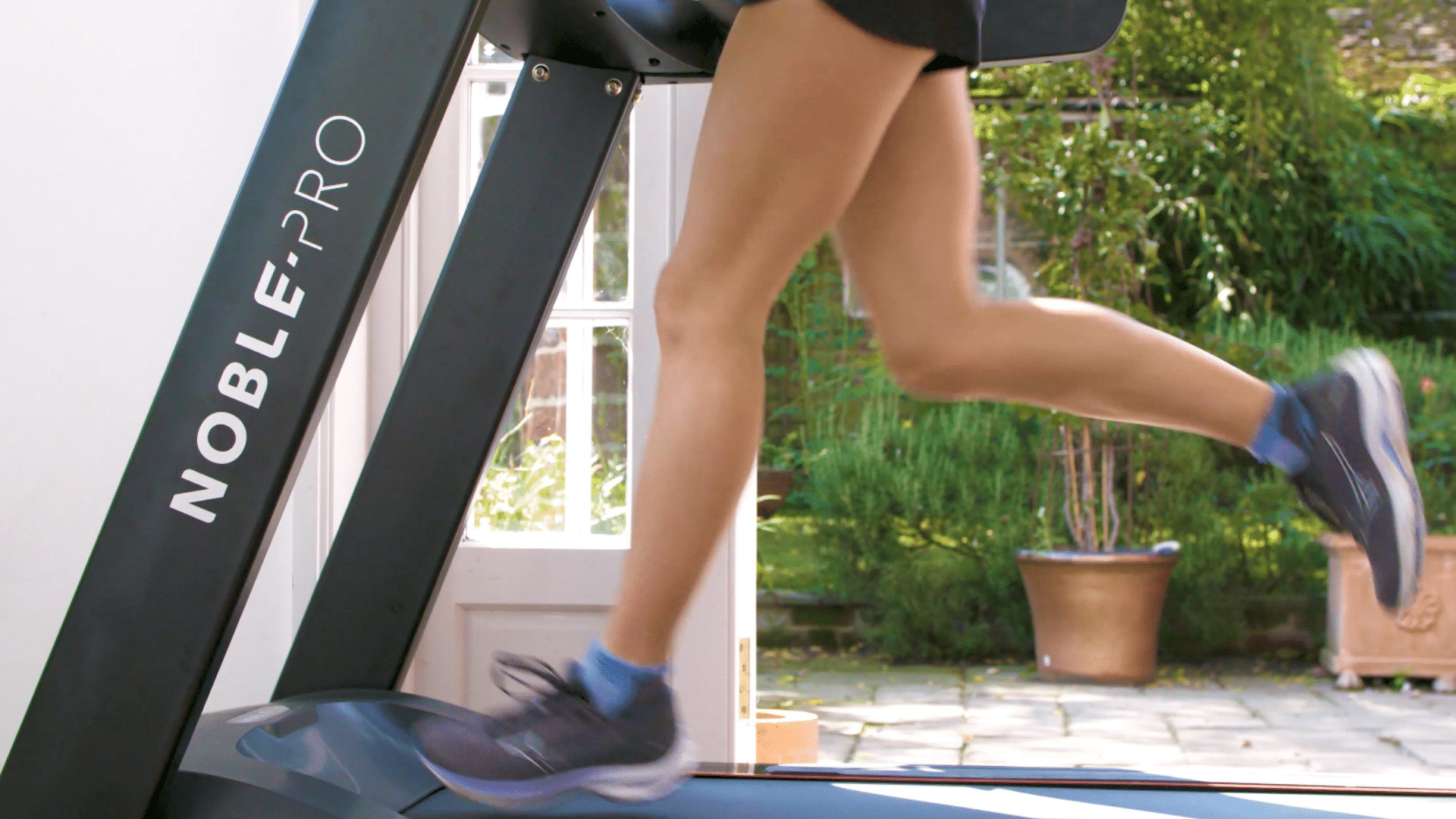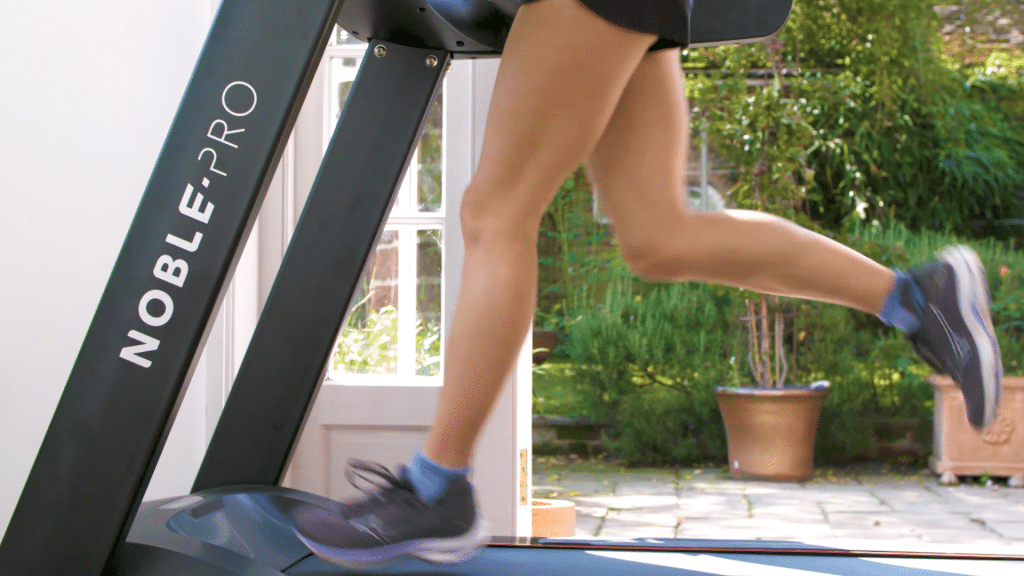 Which NoblePro treadmill do we recommend?
Both the E8i and E8.0 treadmills fit easily within these recommended dimensions.
NoblePro E8.0/E8i treadmill running surface:
150 cm (L) x 52 cm (W)
Now you can enjoy your run/walk without a worry!