What's the longest run you would do on a treadmill?
I have actually ran a marathon on the treadmill before. I did it as a charity event at my local gym. I think I ran around 3hrs, I was very hot and very bored!!
Are there any races that you haven't done yet that are on your bucket list?
My dream race would be to do Western States in the USA. There is an unofficial grand slam which is UTMB, Comrades and WS. So I am just missing the latter. The issue is getting into the race. It's a lottery so its super hard to get picked unless you get a Golden Ticket from one of their ticket races but they are all in the US. For now I just keep adding my name in the hat. To be honest, I would love to do any of the big US trail races as they just look so much fun and beautiful. I've raced on the roads in America but not trail. 
How do you adapt your training for different races/challenges? Is there a core program that you stick to all year round which is supplemented with specific sessions?
I pretty much train like a marathon runner all year round with the exception of down time after big races. I will then specify around 8 weeks out from a bigger event eg 100k-100 miler. This will all depend on the course and terrain.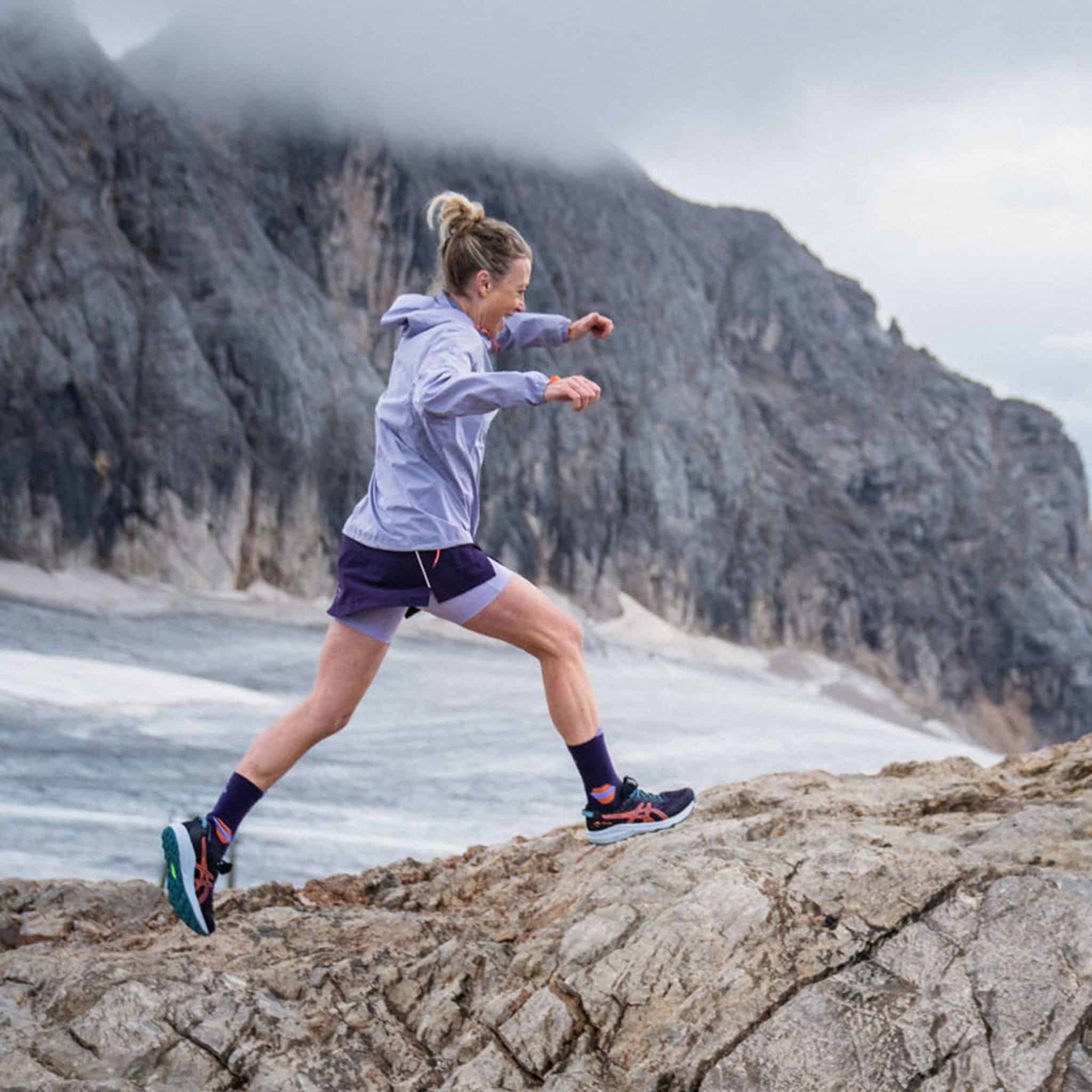 How have you used treadmills in your training for big events such as the Arc of Attrition or UTMB?
I used my NoblePro almost every day during my prep for the Arc. To supplement my long runs and speed sessions I did a lot of hill work on the treadmill. Although I live in a reasonably hilly area I don't have any really long hills. The treadmill helped me get that extra weekly elevation. Plus I would do some easy 30 min evening runs super slow on a fair incline most week day evenings which I loved. This is when I caught up with all my trashy Netflix TV programs.
How often do you do strides and what effort level should they be?
I do strides around 3 times a week this will be before speed sessions and also during easy runs. For example strides can be between 12- to 30-second accelerations to the fastest pace you can go without straining or sprinting, usually with 1 to 2 minutes easy running recovery between. Aim to do 4 to 8 of them, with 4 being the sweet spot balancing stimulus and stress. They can be on roads, treadmills, smooth trails, flat ground, or slight inclines. Effort level should be to ease into the stride with the first 5 seconds gradually building pace, emphasising longer strides before faster leg cadence.
How can I make running on a treadmill more enjoyable?
I think there are several things, firstly I always have a good playlist especially if I am doing faster stuff. If you are doing some easy running then I like to watch something. Find a good series that you can look forward to watching only when you are on the treadmill. The other way is to mix things up, don't just run the same pace for said number of mins. Mix the pace and elevation every 30 secs or so, or put in a power minute every 10 mins just to break the pace.
What's your running shoe rotation?
I like to do all my easy running on road or the treadmill in my ASICS Novablast 3 (cushioned neutral shoe), for my speed work and racing on the road I wear the ASICS Metaspeed Sky plus (this shoes are so light but bouncy). For trail, I love the ASICS Fuji Speeds but I can only get away with wearing these for races shorter than a marathon as they don't have much cushioning and have a plate. For anything over a marathon I wear the ASICS Trabuco Max which is the most cushioned trail shoe they do. The grip is great and I can run a 100 miles in these no problem. 
What's the highest mileage week you have done and for which race?
The highest mileage week (not including a race eg 100 miles) was 116 when I was training for the European Athletics Championships. I spent 3 weeks in Mallorca preparing for the race as heat acclimatisation and put some good miles in on the roads. The race was a success as I finished 3rd Brit and we won team Bronze medal for our efforts.