Tough enough to take you places
---
7" LCD screen with easy to read programs and soft touch keys. 12 Built in programs to motivate and enhance your fitness journey.
Let your media motivate you by connecting via Bluetooth to your smartphone or ipad. Or listen to inspiring podcasts of those who have gone before you.
MAXIMISE YOUR TRAINING WITH A
---
The 3 HP will give you a workout that is energetic and comfortable, reaching speeds of 18 km/ph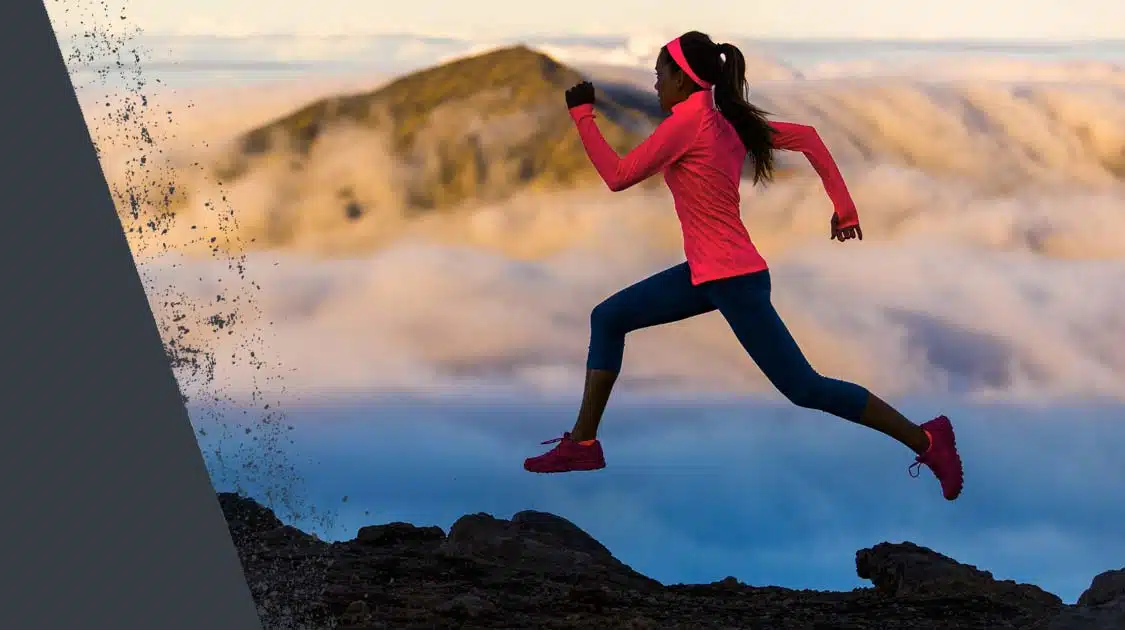 ---
12-level incline with silent and steady transitions enhance any workout from endurance to HIIT training.
Superior soft cushioning safeguards and integrated shock absorbers in the strike zones take the impact so you don't have to.
---
EFFORTLESS TRAINING WITH SPACIOUS
RUNNING SURFACE DIMENSIONS
---
READ WHAT PEOPLE HAVE TO SAY
---
EXCELLENT QUALITY AND SERVICE
'Love this treadmill. The build quality is great and the entertainment options are better than I could find anywhere else.' - Evelyn Breach | UK
---
'The treadmill was installed within days and I didn't have to lift a finger. Highly recommended.' - Geoff Williams | UK
---
Be brave adventure awaits. For the no-nonsense user, this is the treadmill for you.
---
We deliver, install and demo
High-end users deserve only the best service which is why we include delivery, installation and a demo as part of your purchase.
More on deliveries here
BE BRAVE adventure awaits
Why assemble the treadmill when we can do it for you! We assemble it, install it and provide a demo for FREE.
---
---
---
With the easy to read programmes and soft touch keys of the Nomad R3.0 you can motivate and enhance your fitness journey.
---
---
To store, simply fold away with one touch and release with the easy to use kick down plate.
The compact design makes for easy storage while at the same time giving you ample space with the shock absorbing running belt for that long stride.
| | |
| --- | --- |
| Motor | 3 HP |
| Max speed | 18 km/h |
| Incline range | 12 incline settings |
| Running area | 1300mm X 480mm |
| Cushioning | RunFlex™ |
| Console | 7" LED screen |
| Programs | 12 On-board |
| MP3 input | Yes |
| NoblePro App compatibility | No |
| BlueTooth | No |
| WiFi | No |
| Fan | No |
| Audio System | Dual speaker |
| Tablet / Phone holder | Yes |
| USB Charge Port | Yes |
| Built-in Apps | No |
| NoblePro heart rate sensor compatibility | No |
| Pulse measure | Dual grips |
| Compact Flofold™ | Yes |
| Dimensions Folded (LxWxH) | 1000x800x1530 mm |
| Dimensions Unfolded (LxWxH) | 1750x800x1300 mm |
| Max user weight | 120 kg |
| Power supply | 220-240V mains |
| Lead provided | Yes |
| Machine weight | 87 kg |
| | |
| --- | --- |
| Motor | 3 HP |
| Max speed | 18 km/h |
| Incline range | 12 incline settings |
| Running area | 1300mm X 480mm |
| Cushioning | RunFlex™ |
| Console | 7" LED screen |
| Programs | 14 On-board |
| MP3 input | Yes |
| NoblePro App comparability | No |
| BlueTooth | No |
| WiFi | No |
| Fan | No |
| Audio System | Dual speaker |
| Tablet / Phone holder | Yes |
| USB Charge Port | Yes |
| Built-in Apps | No |
| NoblePro heart rate sensor comparability | No |
| Pulse measure | Dual grips |
| Compact Flofold™ | Yes |
| Dimensions Folded (LxWxH) | 1000x800x1530 mm |
| Dimensions Unfolded (LxWxH) | 1750x800x1300 mm |
| Max user weight | 120 kg |
| Power supply | 220-240V mains |
| Lead provided | Yes |
| Machine weight | 87 kg |