This page contains instructions on how to calibrate the speed and incline of the Elite E8i.
Note: This feature is only available for software versions 1.3.5 or newer. To check your version click here.
What will I need?
To ensure accurate calibration of the speed you will need a measuring instrument called a tachometer.  We recommend using one of the following tachometers:
Sealey TA050 Digital Tachometer – Amazon Link – OR – Protmex Digital Tachometer (MS6208A) – Amazon Link
Note: It is not recommended to calibrate the treadmill speed using any other device as accuracy is likely going to suffer as a result. It is not recommended to use foot pods for calibration.
How to calibrate the speed
1. Start the treadmill and record the speed using the recommended tachometer at 1 km/hr, 10 km/hr and max speed.
Note: Ensure you follow the tachometer manufacturer's user's manual to measure in km/hr using the correct attachment. If the device does not measure in km/hr ensure to convert the values accordingly.
2. On the treadmill touch screen open Settings>Advanced Settings.
3. Adjust the value up by one if the speed needs to be increased or down by one if it needs to be decreased for the respective value.
The recommended starting values are:
1 km/hr = 90
10 km/hr = 95
20 km/hr = 92
4. Save changes.
5. Repeat step 1-4 until the measured speed is within +/-0.5 km/hr of the target speed of the treadmill.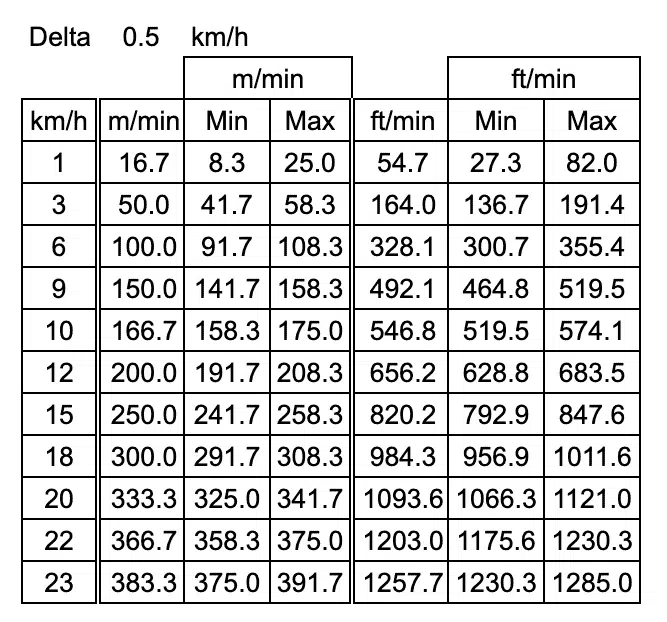 6. Turn the treadmill off and on at the power plug and check that the readings have been saved by measuring the speeds at 1, 10 and max km/hr and checking the values.
7. Congratulations! Your treadmill speed is now calibrated.
How to calibrate the incline
This incline calibration is automated for the Elite E8i. Go to Settings>Advanced Settings then click on the Auto Calibration. This will automatically incline, decline and calibrate the treadmill then save the new settings.
Troubleshooting
Belt speed inconsistent at a steady speed. The calibration values are out of bounds. Reset and save the default values.
Speed shoots up or down. The calibration values are out of bounds. Reset and save the default values.