This guide will walk you through how to fit the console cables between the NoblePro Elite E8i series treadmill screen and the console buttons.
What will I need:
Replacement cable

Screwdriver
Replacing the cable
Step 1: Unscrew the 7 screws from the back of the screen.
Step 2: The back of the screen will also be attached with a black/red cable that goes to the fan from the motherboard into a red clip. Please unclip this from the motherboard. 
Step 3: Put the back of the screen to the side for now.
Step 4: Locate the cable connection to the back of the motherboard.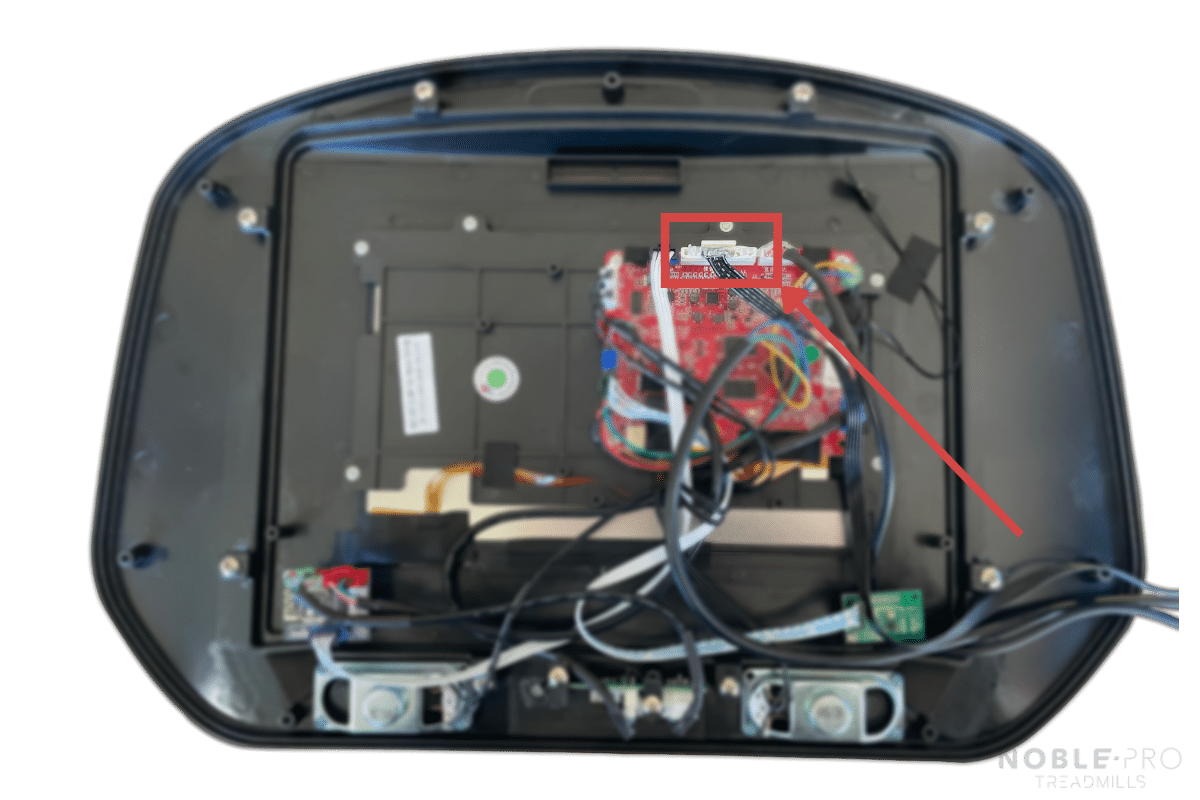 Step 6: Remove the cables.
Step 7: Replace the cable to the new one.
Step 8: Reassembly is the reverse of assembly.