The advancements in Bluetooth firmware and hardware over time means there have been a number of different versions of the NoblePro FTMS module over time. This article will be explaining the differences between versions of the NoblePro FTMS modules.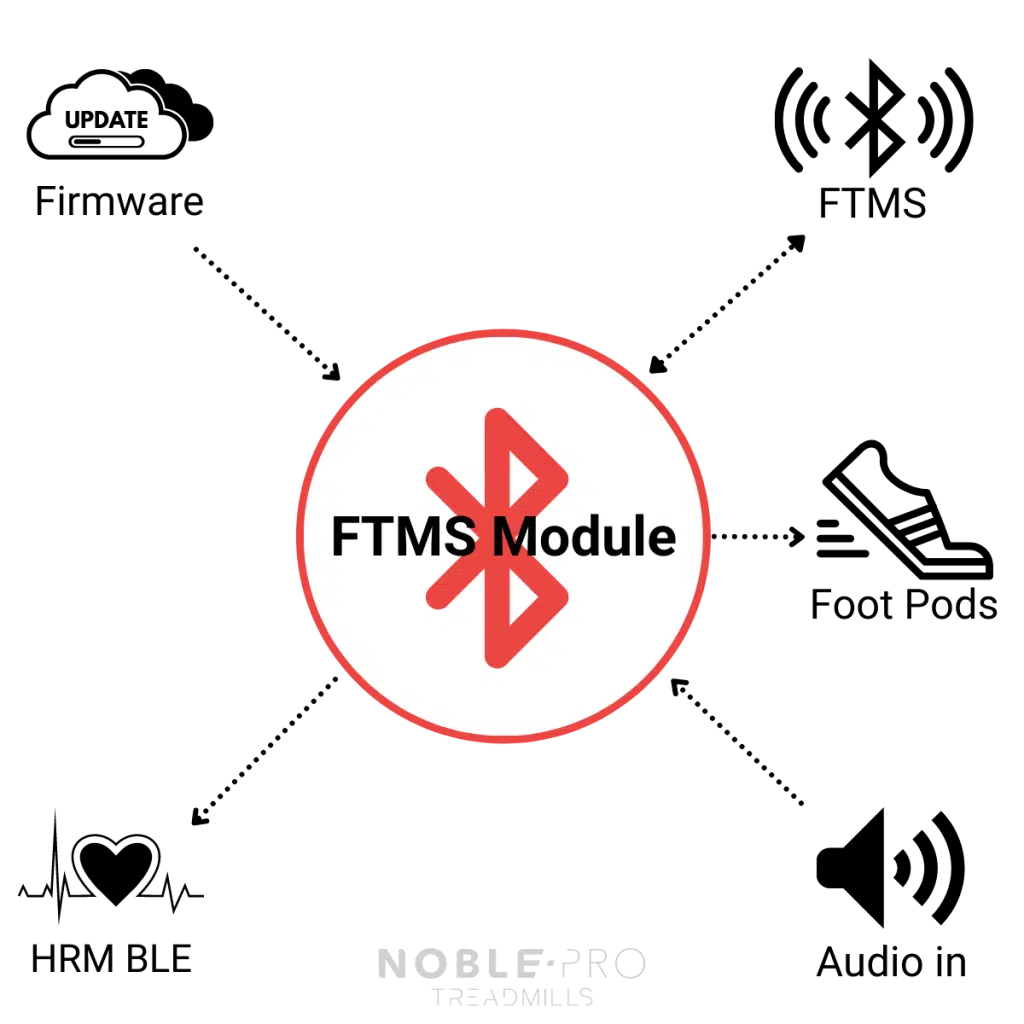 Feature

FTMS v3

FTMS v2

FTMS v1

FTMS compatible

Firmware updatable

Virtual foot pod

HRM BLE sender

Bluetooth audio in
Features explained
FTMS – FTMS has the capability to send and received data from your fitness machine as well as control it. What is FTMS?
Firmware updatable – From time to time new features will be added to the Bluetooth features. To avoid the need to upgrade the Bluetooth module (hardware) every time we have enabled the firmware to be updated via Bluetooth. How to update my Firmware?

 

What is my Firmware version?
Virtual foot pod –To enable the use of foot pod connectivity in certain apps we have added a virtual foot pod. This will allow the treadmill data to be sent as if it is a foot pod.
HRM BLE sender –To enable HRM BLE enabled apps to get heart rate data from the treadmill will act as a virtual HRM BLE device. This enables you to have your heart rate on the treadmill screen and compatible apps. You will need to connect your HRM to the treadmill or use the heart rate pulse handles in order for the treadmill to pick up your heart rate data.
Bluetooth audio in – To use your treadmill as a Bluetooth speaker you can connect a device via Bluetooth and play music through the treadmill speakers. The volume can be adjusted via the source device. How to connect Bluetooth audio?